The Pakistan Cricket Board has asked captain Shahid Afridi, to explain comments he made about the team's management during their West Indies tour.
Upon his return to Pakistan, Afridi, who led his side to a 3-2 win in the recent one-day series, revealed what he claimed was interference from management - including the coach Waqar Younis - in matters of team selection.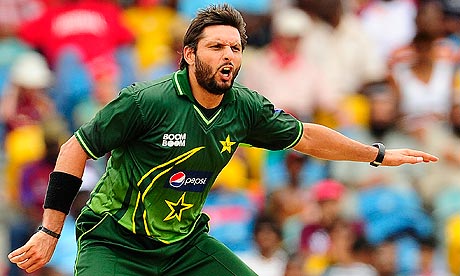 Shahid Afridi led Pakistan to a 3-2 victory over West Indies in the one-day series.
Afridi
had said: "I always say everyone should do their own job and it is not appropriate to interfere in matters of others. I am responsible for my work and the others are responsible for theirs."
However, the
PCB
has issued a notice to the fiery all-rounder, saying: "
Pakistan Cricket Board
" has taken notice of the statements made by
Mr Shahid Afridi in the media
about the differences within the tour
management in West Indies
.
"It is a violation of Code of Conduct on part of Mr Afridi and an explanation has been sought from him for the reasons to make such statements publicly.
"PCB will take appropriate action after submission of the tour report at the conclusion of the tour."
Pakistan are scheduled to play two Test matches against the West Indies, beginning on May 12 at Guyana.