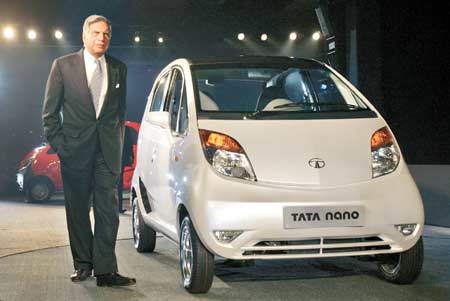 Auto major Tata Motors today said its global sales increased by 50 per cent in May to 79,819 units on robust demand for both commercial and passenger vehicles.

Sales of luxury models from Jaguar Land Rover stood at 19,053 units during May, up 72 per cent from the same period last year, the company said in a statement.

While sales of Jaguar brand luxury sedans jumped by 34 per cent last month to 5,120 units, Land Rover sales were 93 per cent higher at 13,933 units, it added.

It said total passenger vehicles sales stood at 43,130 units in May, 2010, a growth of 54 per cent from the corresponding month last year.

Commercial vehicles sales were also up by 45 per cent to 36,689 units from the same month last year, it added.

The Tata Motors Group's global sales comprise the Tata, Tata Daewoo and Hispano Carrocera range of commercial vehicles; Tata passenger vehicles, along with distributed brands in India; and Jaguar and Land Rover.