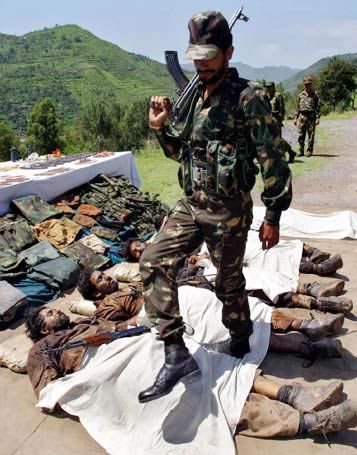 Ahead of the
Home Minister P Chidambaram's
visit to
Islamabad
, there is tension on the international border in Jammu's R S Pura sector, where Pakistan Rangers have been firing at Indian posts.
The firing has been going on intermittently since 4 AM today. A
Border Security Force
(BSF) ambush party has been pinned down by Pakistani Rangers for more than 12 hours now.
The BSF is not able to rescue it due to firing from Pakistan side. The
Pakistani Rangers
are firing from three directions.
The BSF has taken the matter with the Pakistani Rangers in a flag meeting.
Meanwhile, in Sopore one policeman has been injured in a terrorist attack.